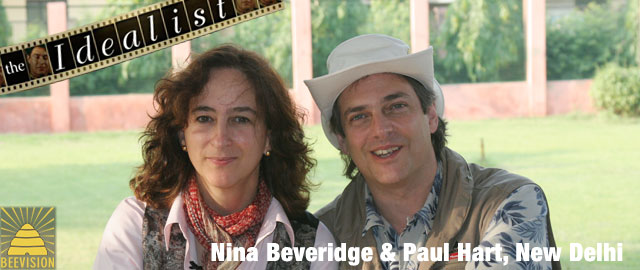 Beevision is owned and run by partners Paul Hart and Nina Beveridge.
Beevision delivers quality concept development and design, video production, editing, animation and web design to independent producers, TV networks, agencies and corporate clients. We have worked on a wide spectrum of projects including factual series, documentaries, visual effects, commercials, corporate video, broadcast design and web design. Nina is committed to innovation and creativity, complemented by a wealth of production experience. Paul is a visual artist with a passion for music and innovation. Paul has directed and edited numerous award winning productions. At Beevision, his body of work has included documentaries, commercials, music videos and television series.
We bring our expertise to your project. We can provide you with a range of services from storyboarding, budgeting and production management to editing, graphics, animation, and interactive design. Our accomplishments include providing broadcast design, animation and on air promotions for organizations such as the Toronto Raptors Basketball Club, ABC, CBC, CTV, Corus, TSN, Life Network and W. Beevision produced & designed the large scale multimedia experiences for Harbourfront's prestigious Festival of Creative Genius, as well as "The Calling", an award winning HD film that played for two years in Olympic Spirit Toronto.
Beevision was founded in 1993. We have a lot of production know-how but we also work hard to stay abreast of the latest production techniques and technology to ensure that we deliver you a state of the art film, video, web or mobile project. We have a lot of experience developing content for new technology, from digital motion capture systems or digital signage systems to online video delivery systems. We believe in delivering a quality product to all of our clients, on budget, on time, every time.