Beevision Editor Paul Hart met with storied Director Joel Stewart back in 2018 date to plan the editing of the From Burnside with Love concert performed by Matt Mayes and his band: Adam Baldwin, Leith Fleming-Smith, Serge Samson and Damian Moynihan with guest artists Kendal Carson, Asa Brosius and Kristin Hatt.
Over the summer of 2018  Paul carefully crafted the performance into a series of beautifully polished videos. In December 2020 the individual songs were all woven into a moving virtual concert. 
I spoke with Paul about his experience on the project here: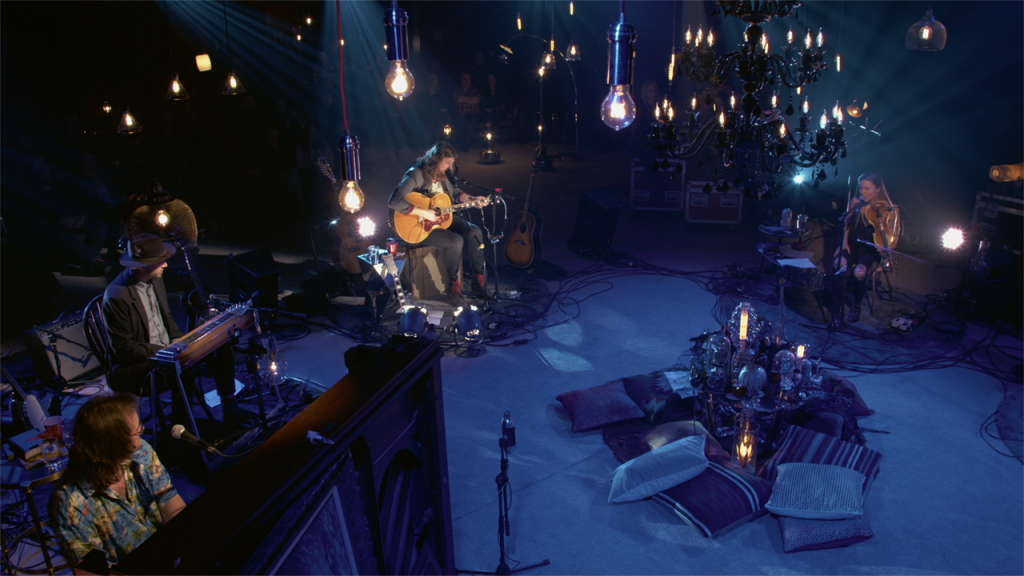 Can you tell me a little bit about the show?
Matt Mays is an indie rock singer/songwriter from Dartmouth, Nova Scotia.
The 2018 concert directed by Joel Stewart for Sonic Entertainment Group, featured 24 songs, new versions of Matt's classics as well as some new tunes. This performance was recorded and a 3 vinyl set available from Sonic Records was released to coincide with the premiere of this 2 hour concert.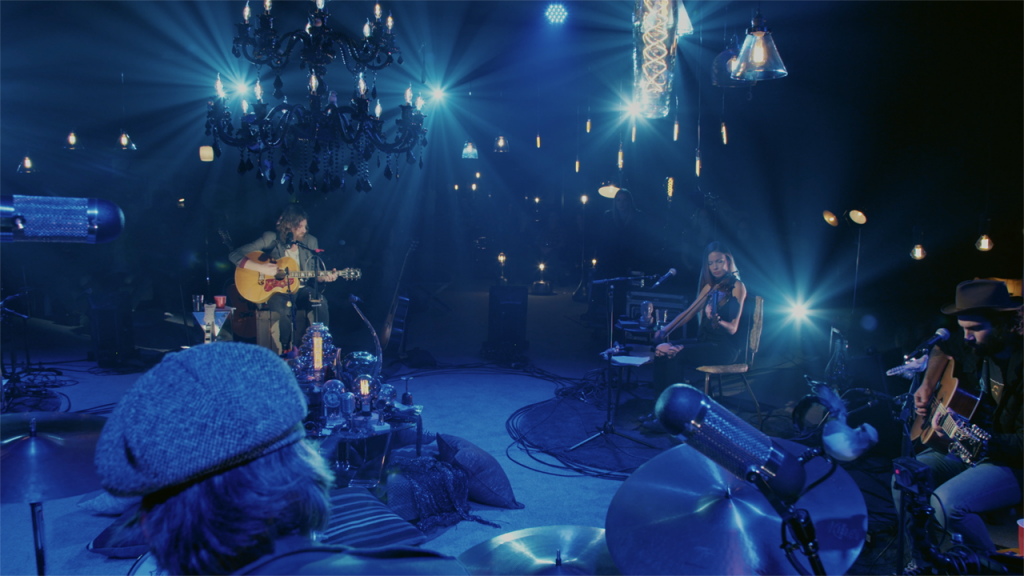 Tell me a bit about Joel's vision?
Joel came up with the brilliant idea of putting the musicians in a circle, which created amazing interactions throughout the show. The audience surrounded them.
Joel and I have been collaborating as director and editor for nearly a decade on musical docs, concerts, reality TV and music videos. Our projects have won several CCMAs and been nominated for more.
Paul Brandt – All About Her – Official Music Video
Directed by Joel Stewart Produced by: Ted Ellis and Joel Stewart for MEDIA GIANTS ENTERTAINMENT INC.
So you get a sense of camaraderie from the band?
Not just camaraderie— they all fed off of the dynamic energy. I mean think about it, normally when the bland plays the drummers behind everybody and nobody interacts with him. Not just the drummer, everybody's interacting with each other. Matt was giving everyone visual cues which really helped with the chemistry and performance.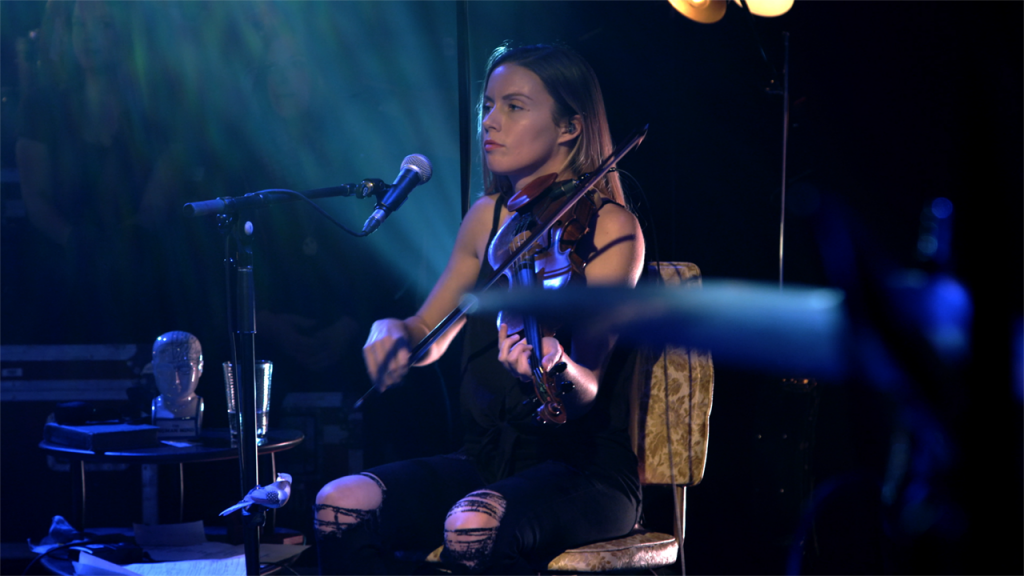 Can you tell me a little bit about the rest of the band?
Matt invited special guests Kendel Carson (violin and vocals) and Asa Brosius (peddle steel, dobro and banjo). Another special guest appearance is Kristin Hatt, who joined the band to sing with Matt on Morning Sun.
Regular bandmates Adam Baldwin (guitar and vocals), Leith Fleming-Smith (piano), Serge Samson (bass) and Damian Moynihan (drums) rounded out the circle.
I've become a big fan of Matt Mays and the talented Kendel Carson through this project.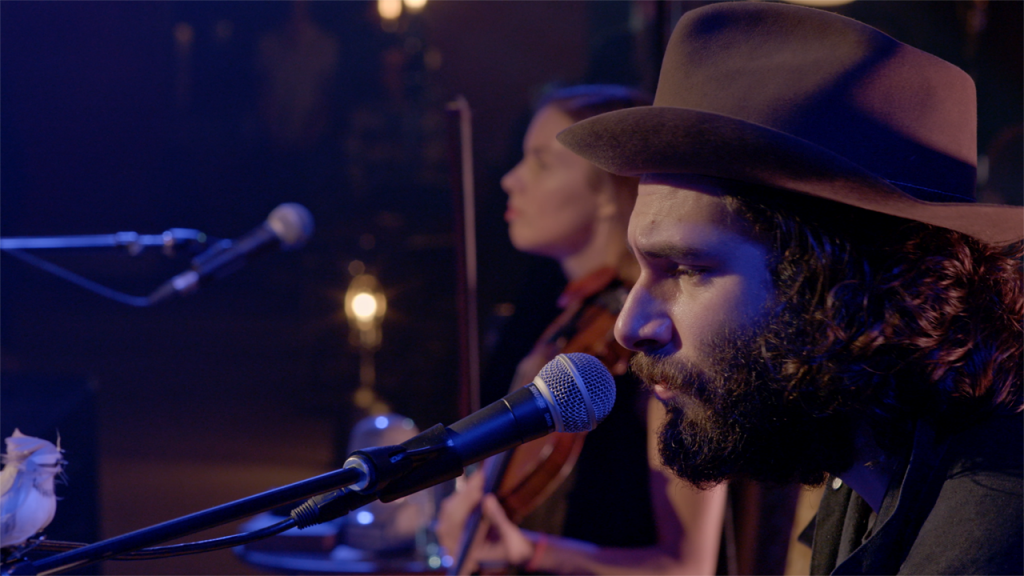 Can you tell me a little bit about the making of?
The production featured 10 cameras, all shooting 4k with a jib and sliders. It was the first long form concert that I've edited and colour corrected entirely in Davinci Resolve. The final audio mix was the actual tracks from Matt's new album.
One of the most unique things about this show is all of the interactions between the musicians, which really made the show very personable and intimate. Anyone missing live music would really appreciate it, I think, because it really does make you feel like you're a part of that circle.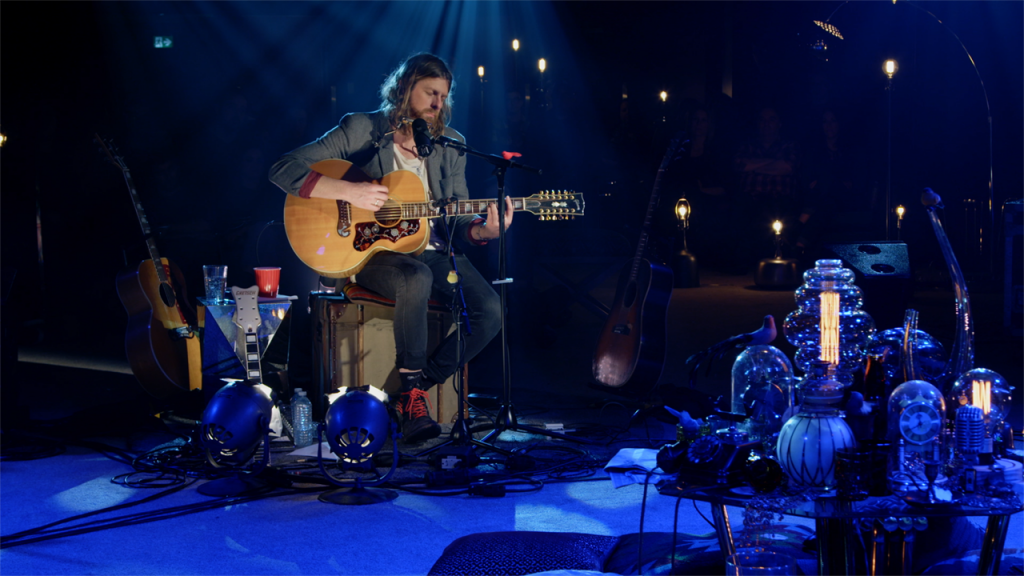 Do you have a favourite song?
There are so many, but my favourites are Take It On Faith, NYC Girls, Tall Trees and Station Out of Range.
 "This wildly different version of Tall Trees came from me just trying to crack the band up, most likely during a mundane sound check somewhere," Mays shared. "It's impossible for us to play this version without cracking a smile. Even just trying to keep up with the band always makes me laugh."

https://greatdarkwonder.com/matt-mays-live-from-burnside-with-love-virtual-concert/
Where can we check out the concert?
The concert streamed on February 13th on SonicConcerts.com and was followed by a live Q&A with the Matt and the band answering questions from their fans. The concert coincided with the release of a 3 vinyl recording of the concert titled From Burnside with Love. That's available on any major music streaming platforms. 
Some of the performances are currently available to watch on YouTube with more to come.