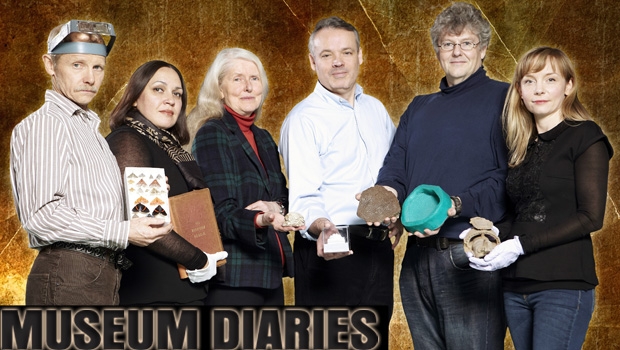 Client: Upfront Entertainment for TVO.
Producers Linda Stregger and Barbara Barde.
Directed by Jaime Escallon-Buraglia.
Production Manager Nina Beveridge.
Edited by Paul Hart and James Yates / Beevision Productions.
The Museum Diaries is a series that provides viewers extraordinary access to forty galleries and six million artifacts from the comfort of their own home. As each curator leads us on a journey of exploration, we discover their personal passion for their field of research, bear witness to the logistical and technological limitations which often frustrate them and experience  the triumph and euphoria of their breakthroughs and discoveries – together, they forge the  modern-day diaries of the Royal Ontario Museum.
Produced by Upfront Entertainment for TVO, in association with The Royal Ontario Museum. Premiered in February 2014.