Logline: a ruthless cougar and her dive bar staff of queer twentysomethings struggle with bills, sex and murder.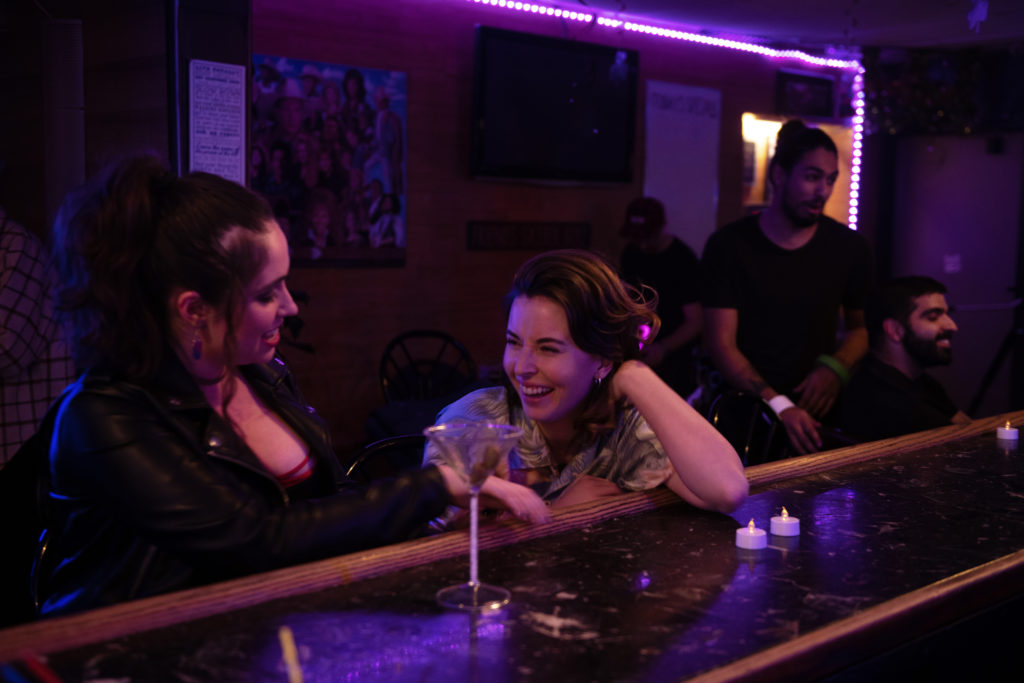 What is Sloppy Jones?
Sloppy Jones is a queer, campy, colourful, 6 x 8 minute Digital Dramedy Series inspired by the kitschiest dive bar you've ever seen. It's a heightened look at modern millennial relationships, and the hospitality industry with a hyper, sexual and dark twist.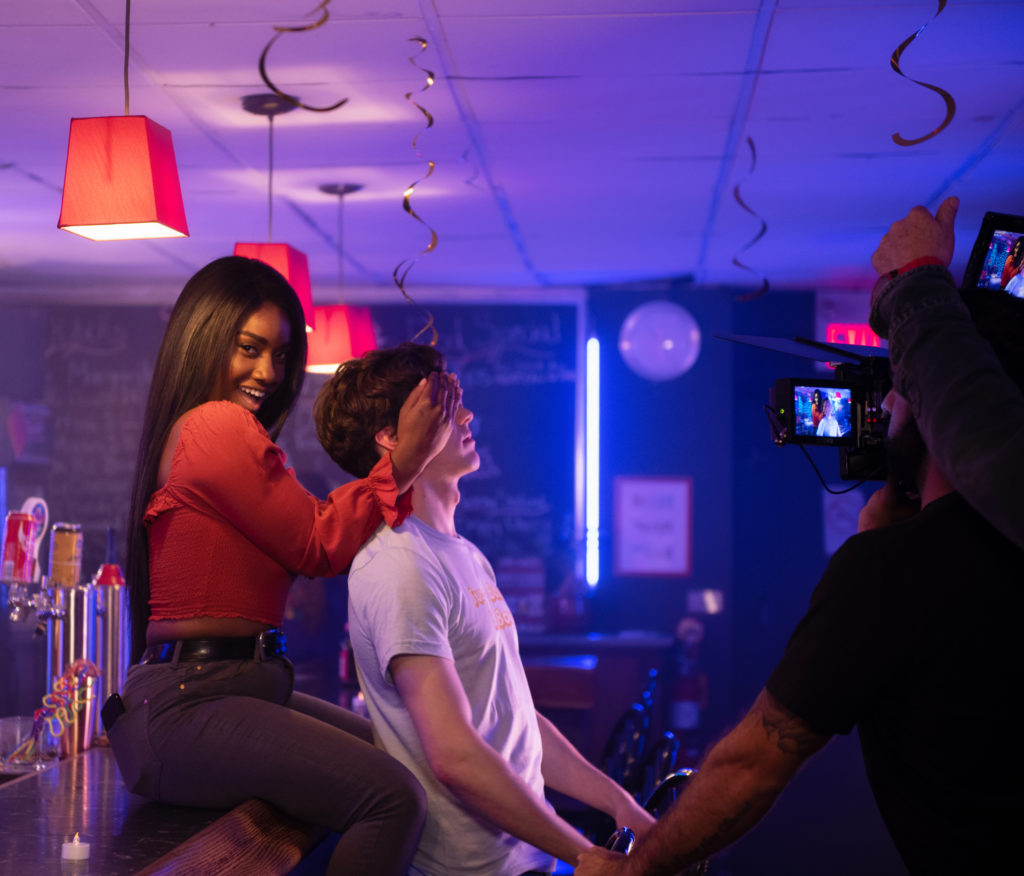 The series was co-created and co-written by Jamie Hart, Sophie Nation and Jonathan Neil Alexander. The sizzle reel was produced by Susan Nation and Nina Beveridge, directed by Winnifred Jong, filmed and artfully lit by DP Dale Hildebrand and edited by Paul Hart. Our acting roster includes Linda Kash, Isabel Kanaan, Sam Malkin and Jeigh Madjus with Jamie Hart, Sophie Nation, Jonathan Neil Alexander, Lory Mpiana, Sebastian Sage and a cute, insta-famous Pomeranian named Pom Pom Chewy!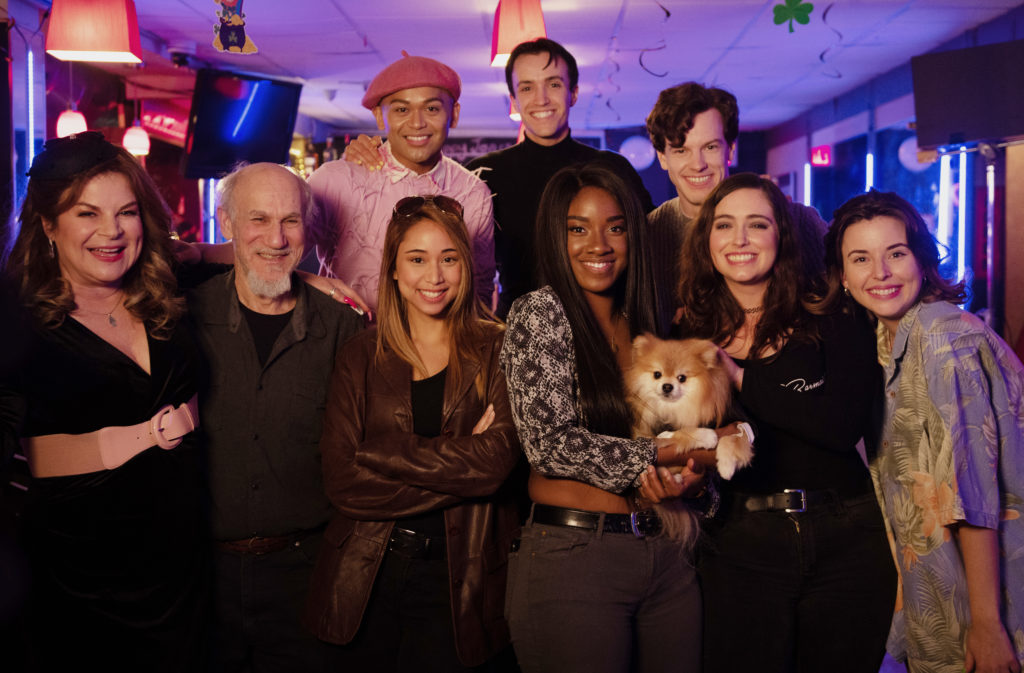 Development
This project's history goes back to 2010 when Hop To It partners Susan Nation, Nina Beveridge and Paul Hart developed Cupid's Café, a multi-platform romantic comedy series set in a café. Cupid's Café was ahead of its time. Along with the main short-form series the project included: a romance talk show; video diaries for each of the characters and individualized social media profiles; an online editing tool that allowed users to create and send romantic storylines; romantic e-cards and romance themed casual games.
Flash forward ten years and the world of screen-based entertainment has changed dramatically. The proliferation of streaming platforms has created amazing access for creators to find niche audiences they want to communicate with. Each of these niche audiences have their own expectations about the kinds of characters they want to engage with, how they are portrayed, the experiences they have and how their stories are told. The producers felt it was time for a reboot of Cupid's Café.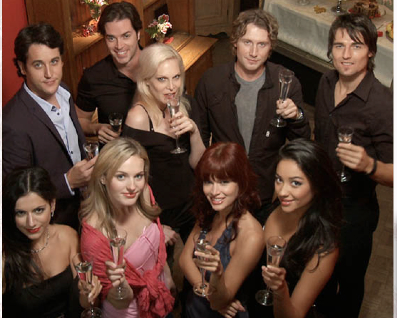 Enter our new wave of young LGBTQ creator/writer/actors: Jamie Hart (25), Sophie Nation (26) and Jonathan Neil Alexander (27). Jamie, Sophie and Jonathan are passionate about representing queer characters in stories where they face exciting and complex challenges that are not about gender identity, but all other aspects of life. Their queer characters do not have to come out to prove themselves as queer people, rather, they exist confidently as they are. Jamie, Sophie and Jonathan are passionate about telling their stories in an unfiltered, unapologetic style that is real and truthful for them and their target audience of LGBTQ millennials.
All three creator/writer/actors have worked or work currently in the restaurant industry. Jamie is a bartender, Jonathan is a fine dining server and Sophie worked as a server in a vegan restaurant. The restaurant scene for millennials is a messy and vibrant space. Challenged with the economic realities of the time they are anxious about so many things: Can I pay my bills?; How will I ever pay off my student debt?; Will I ever have a chance in Hell to buy my own home?; Not to mention will climate change destroy the planet and my future, and doesn't anybody in power care? And most recently, when and how will the pandemic subside? These challenges are huge, but being young and vibrant they live life to their fullest, choosing to invest their passion in experiences of the moment.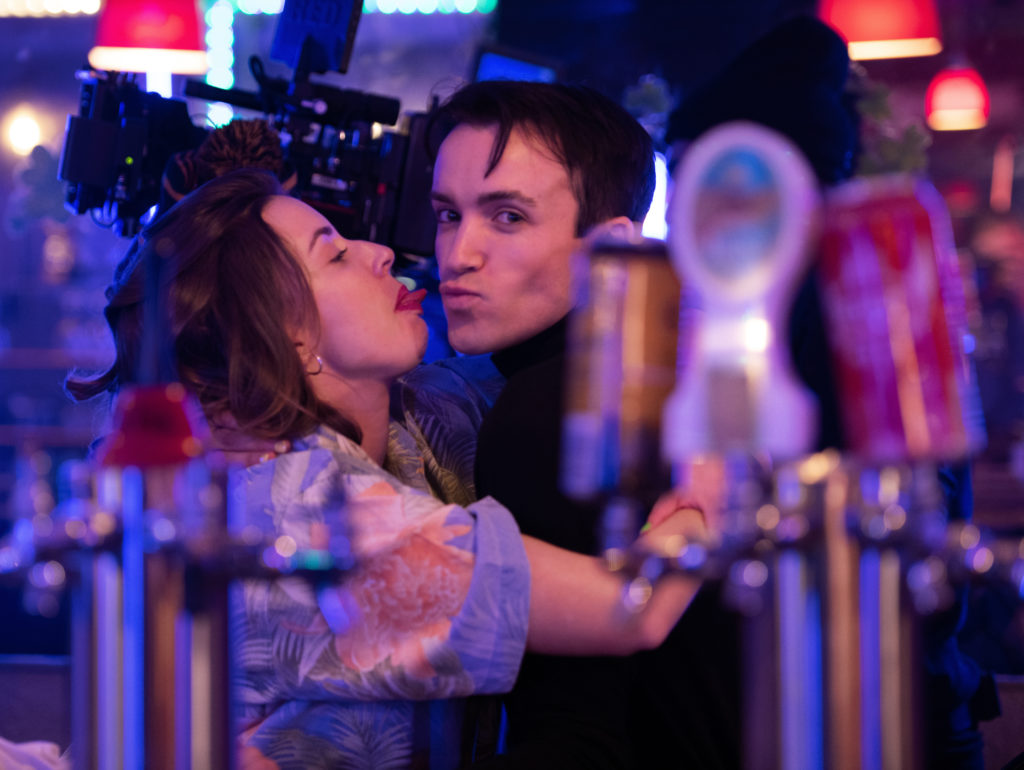 Pre-Production
The producers devised the strategy of pairing the young creators with industry veterans who would participate in the project and mentor them. It was Sophie Nation's idea to reach out to Amanda Walsh, a Story Editor with Schitt's Creek. The team were thrilled when Amanda agreed to come on board and together they have written three scripts plus the sizzle reel. Industry veteran Jill Golick came on board as a script consultant, specially to advise the writing team on how to arc the murder plot that weaves through the first season. Comedy consultant Judy Croon worked with the team early to develop their skills in comedy writing and acting.
As the scripts came close to completion we began to assemble our cast. We were incredibly excited to bring Linda Kash on board. We were still seeking the perfect director for the sizzle and because the series is women-driven, we wanted an experienced female digital short-form comedy director.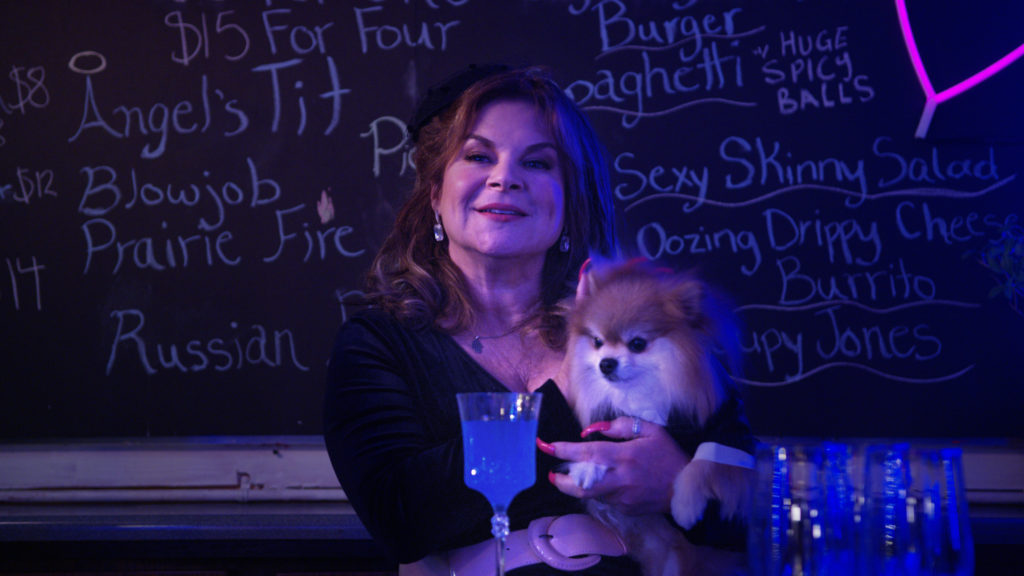 Linda Kash pointed us to Winnifred Jong and though it took a while, we were able to bring her on board. Prior to hiring Winnie the team had created mood boards, selected a location to film in, planned the set and lighting design and begun to assemble the materials. The location was small but we had a modest budget for the location fee. Winnie rejected the location we had selected, but recommended one that she had previously filmed in, which turned out to be fantastic. Shout-out to the Mimico Pub and Grill and its wonderful owner Jackie! Even though it was a scramble to regroup to be ready for the new location it was 100% the right choice and an excellent place to film in! The U-shaped bar location created many opportunities for camera angles and added depth and variety to the set.
With production in site it was time to find our whole crew. Thank's to her experience working at OYA Media, producer Nina Beveridge was able to hire Props Master Yasmin Evering-Kerr and Talent Wrangler Malachi Ellis through the Pathways Program.
Production
Our DP Dale Hildebrand (DP-American Gods and Director of his own feature – Road the Lemon Grove ) brought his skillful lighting sensibilities to the project – painting the set with a rich and colourful lighting palette of reds and ambers for the romance scenes and blues and purples for the bar and interview scenes. Dale's team included Camera Operator Joel D'Alimonte, First Camera Assistant Arason Navaranjan, Gaffer Chris Armstrong and Grip Machie Kulpa.
Our set was designed by Producer Nina Beveridge with a lean mean team including set builder and props designer Cole Yurkiw and props master Yasmin Evering-Kerr. Cole and Yasmin created a beautiful set and props with minimal materials. By combining Dale's amazing lighting with their design creativity, the set came alive. Yasmin scripted the blackboard menu of spicy, sexy drinks and suggestive foods with cursive flamboyance and Cole's piece de resistance was the fake-blood message that is a focal point of the end scene. Looking for fake blood recipes? Cole knows all about how to get the consistency just right.
Our sound team of Stevie D. and Michael O' Brien made recording the cast ensemble scenes look easy, despite the nine cast members in the ensemble, plus a Pomeranian. Stevie D. delivered us flawless sound files.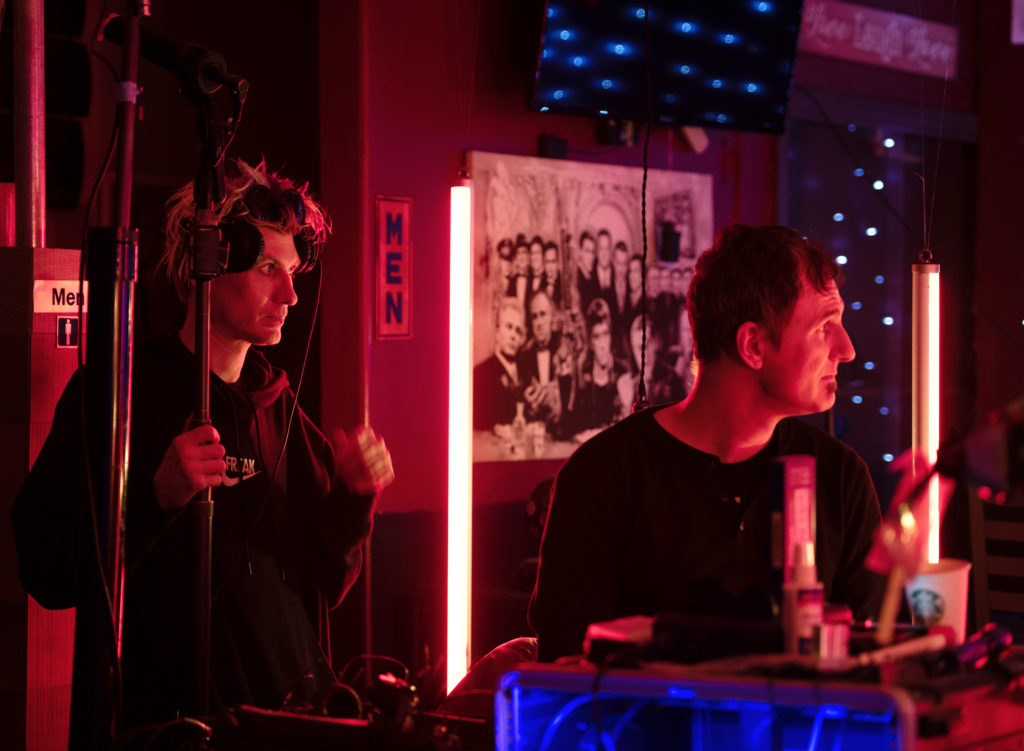 The Make-Up team was headed up by industry veteran Film and TV make-up artist Joan Chell. Joan, who is also a Pro-Makeup 3 Instructor at George Brown College, brought some of her top emerging talent with her to work with the cast including Amanda Bella Strange, Carly Berman and Cristina G. The cast make-up and hair was perfectly applied workplace glam/dive-bar chic.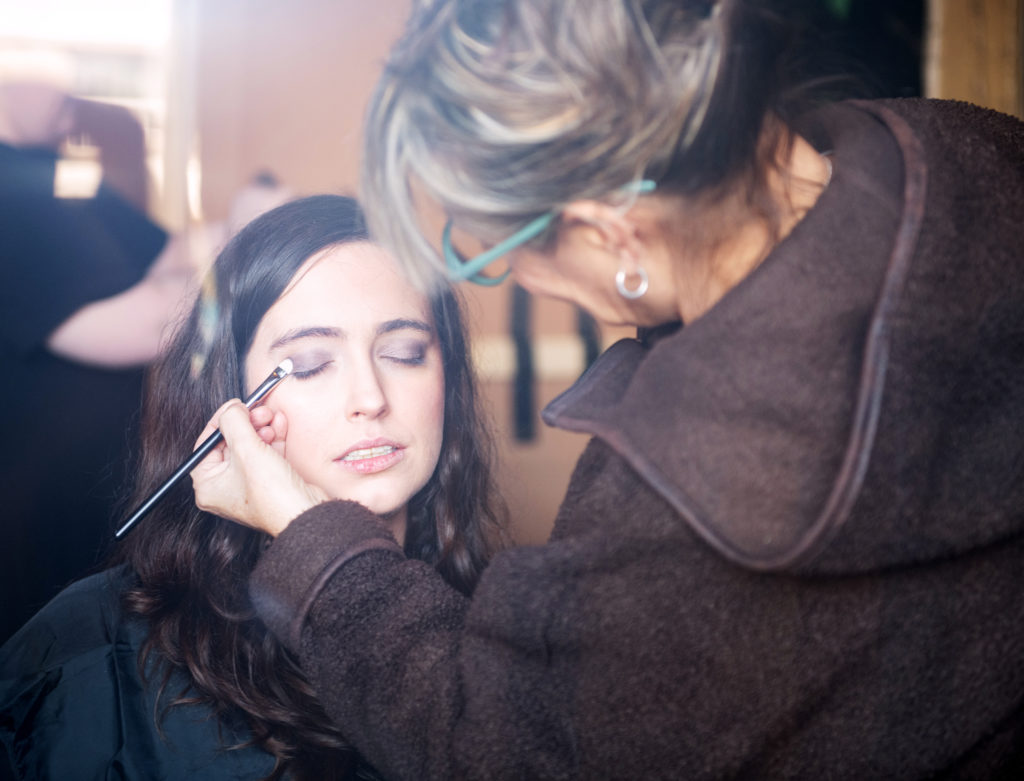 Our ambitious shoot would never have been completed in time had it not been for the amazing hard work and attention to detail by the talented Simon J McNally. Simon gave the production an incredible boost, doubling as both an AD and a script supervisor (not a challenge for the meek of heart!). Simon and Winnie were a strong team, and the script was executed exactly as planned and with lots of options.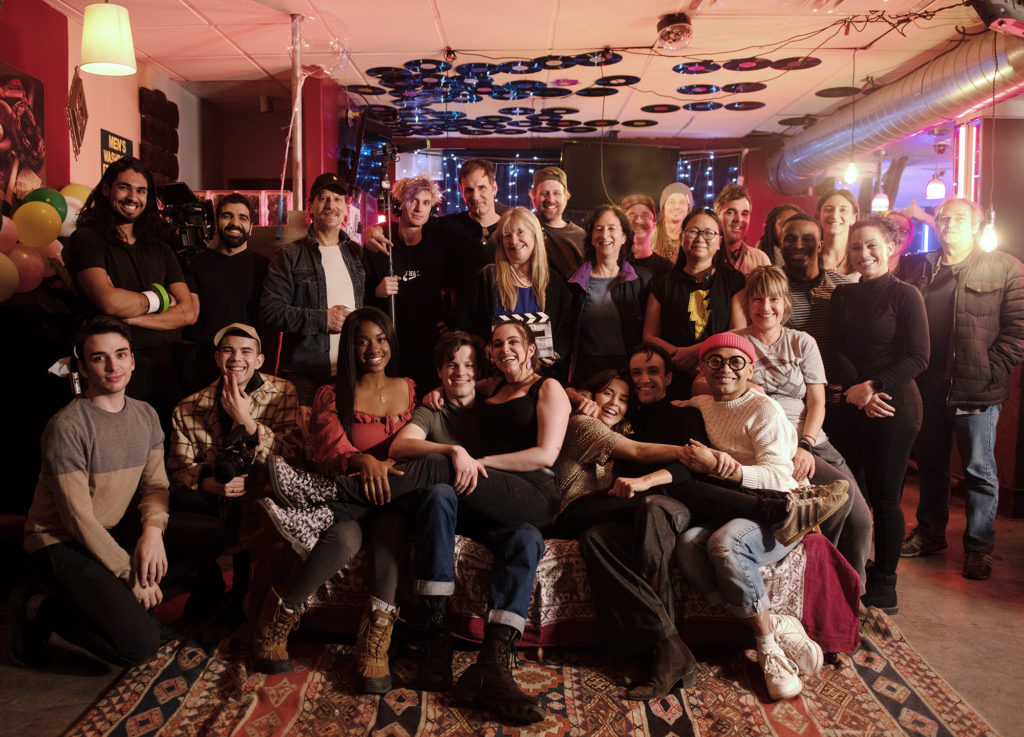 Post-Production
With the help of Assistant Editor Nathan Allen, Paul Hart edited two versions of the sizzle reel – an approximately 4 minute Director's Cut, and a 2-minute (Bell Fund compliant) cut. Our March 8th shoot came in just under the wire before the Coronavirus lockdowns and Winnie and Paul had a very successful day of editing together with Zoom. Paul edited in Premiere Pro and colour corrected the highly saturated visuals with Davinci Resolve.
Finally, the talented composer Phil Strong scored the track, with stylistic direction from the creators, as a "dark, synthy 80's" track with a comic twist, supported by strategically placed sound effects and mixed in a "cartoon" style.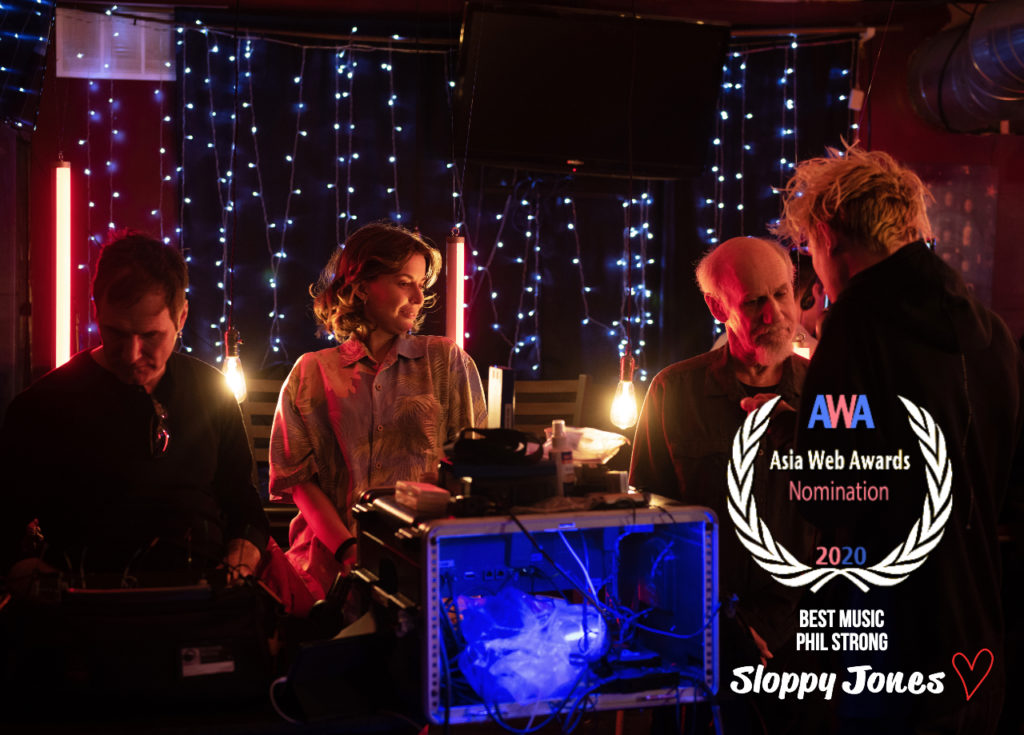 Now the project is in the production funding stage. We are hoping all the hard work and amazingly creative team we have assembled will bring the project to fruition. Here's to seeing the Sloppy Jones show on a screen near you!
Nina Beveridge