I sat down with Tim Dawson and Paul Hart to talk about their work on Bach to the Barre, a lockdown ballet starring National Ballet of Canada principal dancers Guillaume Côté and Heather Ogden with members of the Toronto Symphony Orchestra. ​
Can you introduce us to the music?
TIM:Air on the G String from the 3rd Orchestral Suite by J. S. Bach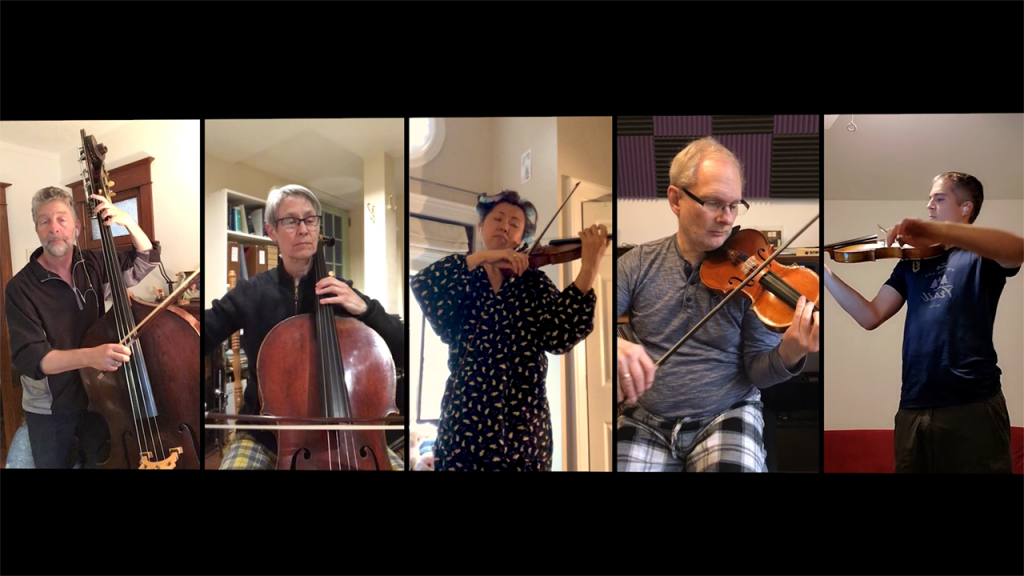 What was pre-production like? What preparation went into your first pandemic piece?
TIM: ​My colleague in the Toronto Symphony Orchestra (bassist Jeff Beecher) had just released a stunning video (the first zoom classical music video!) called Appalachian Spring. This was at the very beginning of the pandemic. It caused a sensation, opening the world's eyes to the possibility of recording music in our own homes, on our phones! It is now a given, but at that time this idea was revolutionary. We were suddenly all stuck at home and it got me wondering what it must be like for our partner arts organizations in Toronto. How did ballet dancers cope? In my mind these dancers were like parked Ferraris stuck in the garage. Ilter Ibrahimof (who runs Toronto's Fall for Dance Festival) put me in touch with Guillaume Côté and Heather Ogden from the National Ballet of Canada and we were in business!
What was it like working with the National Ballet's Guillaume Côté and Heather Ogden?​
TIM: We had a couple of online meetings to toss around some ideas. I suggested the idea of a day in the life of a dancing couple, stuck at home with two kids. They loved it! Somehow, they found time to plan, choreograph and shoot scenes, and managed to create some charming and funny vignettes. Paul worked his video magic and the result was Bach to the Barre which has now been seen by more than one and a half million people.
PAUL: It was very interesting and unique, the way the storyline was driven by Guillaume's choreography. Guillaume and Heather's mutual love for their art and each other is on full display, which is what makes the video so captivating and charming.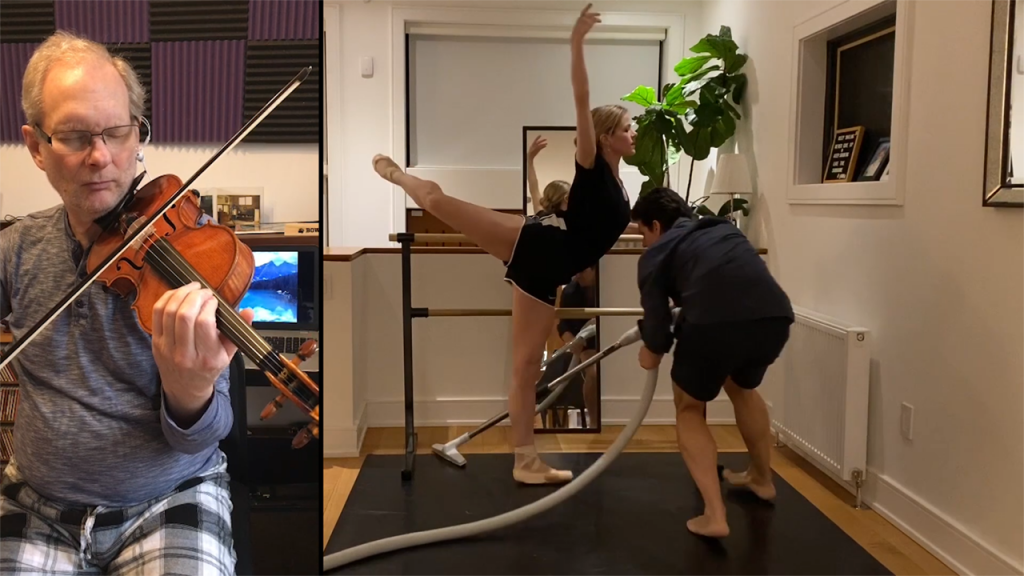 How did you organize with Guillaume when you couldn't meet in person?​
TIM: We were able to meet on zoom. These meetings included our audio engineer Alex Brusencev who happens to live in Frankfurt, Germany. During these meetings Paul Hart, our video editor, would quietly listen and occasionally make a comment or suggestion. He somehow managed to then take all of these ideas, along with an array of home-recordings, to build a fabulous video.
Paul, you have a history of working on concerts and music docs? How was this different/similar from your previous work?
PAUL: The challenge was how to integrate 5 musicians and a couple, all performing in their own homes. The pace of the edit was driven by both the music and the movement. Technology has evolved so much during my career but I never thought that I would be editing phone footage. In the year of COVID I've actually edited hundreds of projects (mainly broadcast comedy sketches) all shot on iPhones, which is mind boggling. Bach to the Barre is definitely my favourite.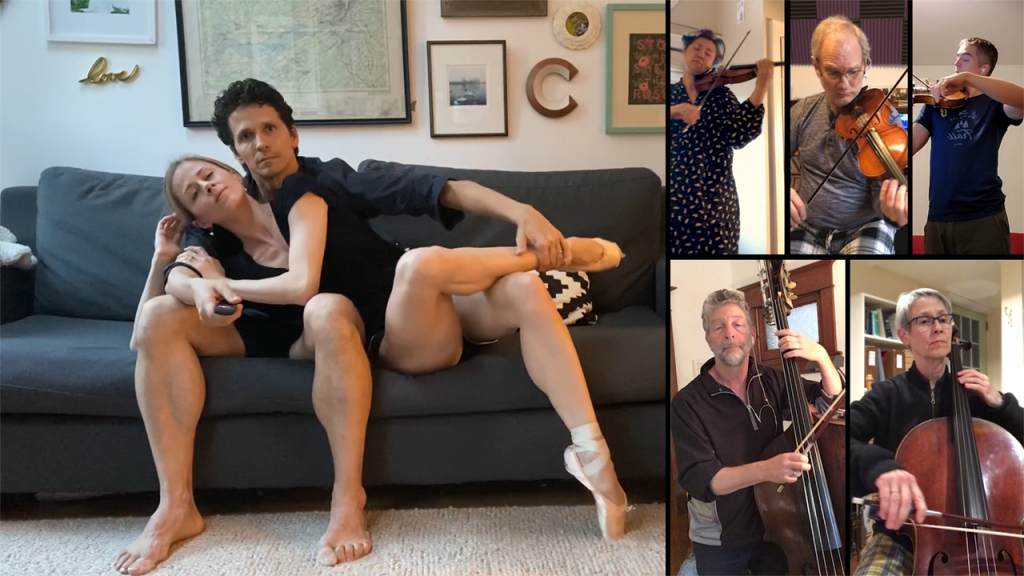 This was your first pandemic project and it's a very sweet slice of life filmed during a worldwide trauma. Was it important to you to offer people something comforting during uncertain times?​
TIM: I'm not sure that I had that lofty a goal at the time. It just seemed important to show solidarity between the Toronto Symphony Orchestra and the National Ballet of Canada. All the performing arts organizations in our city have been shut down (still are!) and it seemed fitting to show that we were all in this together.
PAUL: We were quite surprised by how quickly the video went viral. Seeing it featured on PBS News Hour, The CBC National and the CTV National news was unexpected and exciting. Then, reading all of the online comments and accolades about the video made us all feel good, to have put a smile on so many people's faces.