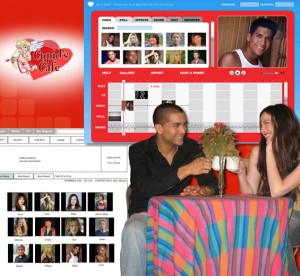 Client: Hop To It Productions
A cross-platform romantic comedy produced by Susan Nation and Nina Beveridge, directed and edited by Paul Hart. The Cupid's Café website was powered by our proprietary website mashup software S-MasH™. S-MasH™ allowed us to create a romantic mash-up tool called Lovemania where users created and shared their own romantic storylines.
In 2007 producers Nina Beveridge and Susan Nation were Round One Winners in Telefilm's Great Canadian Video Game Competition Round One. They then received a Banff Interactive Project Lab scholarship, the CFC Innovation Award and were invited to Vancouver Fusion Venture Capital Forum.
This is the pilot which was shot to introduce the main characters for the proposed interactive web series.