DOCUMENTARY FILM
Produced in Association with TVOntario
Producer/Director Nina Beveridge
Producer/Editor Paul Hart
Cinematographer Bongo Kolycius
Composers Phil Strong and Thomas Hoy
LITTLE INDIA: VILLAGE OF DREAMS is currently nominated for a 2018 Canadian Screen Award for Best Original Soundtrack, Non-Fiction.
Little India: Village of Dreams premiered on July 1, 2017 (Canada Day) on TVO. It explores our collective Canadian identity through the microcosm of the ethnically diverse Toronto business community known as Gerrard India Bazaar. The blend of grocery, jewellery and clothing stores, religious supplies and beauty shops, cafés, restaurants and galleries are owned by a diverse group of South Asian immigrants combined with a recent wave of non-South Asian entrepreneurs. This stretch of East Toronto is a vibrant, expressive, unique and colourful mosaic that is ever changing. Here we see the Canadian dream in action, exhibited by the community's desire for success and passionate entrepreneurial spirit.
See reviews and media coverage.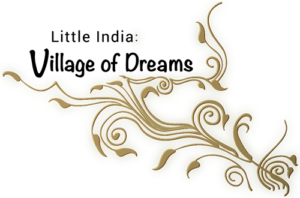 WEBSITE – www.villageofdreams.ca
Produced in Association with TVOntario
Producer/Web Designer Nina Beveridge
Producer/Editor Paul Hart
Web Developer Chris Monson
From the spring of 2016 until the fall of 2017 we documented the activities, lifestyles, dreams and aspirations of this multi-cultural, diverse community.  We'd like to thank the Gerrard India Bazaar Business Improvement Area (GIBBIA) for their support.
On Canada Day we deployed a complementary short form digital documentary series entitled "Meet The Villagers" that explores the South Asian entrepreneurs of the Bazaar as well as a few of the new wave of non South Asian business owners. It's a community that is in constant flux but still retains a rich and colourful South Asian flavour.
The website features our "What's Your Bazaar Memory?" photo and story sharing contest. At the 2017 Festival of South Asia we awarded two prizes for Best Photo and Best Story. We partnered with the Gerrard/Ashdale Library to promote the contest and the library hosted a reading of the story nominees.
We ran a beautiful Poster Portrait campaign to create awareness about the contest and the project. We later partnered with the City of Toronto Archives who mounted an exhibit of the posters and the winning contest photos from August 2017 to January 2018.
We worked with the very talented animal rights photographer Jo-Anne McArthur to document the 2016 Festival of South Asia photographically. Her photos are featured in our Gallery.
We encourage you to browse through the website. You can find the film on the Home Page and watch it any time via TVO's online player.