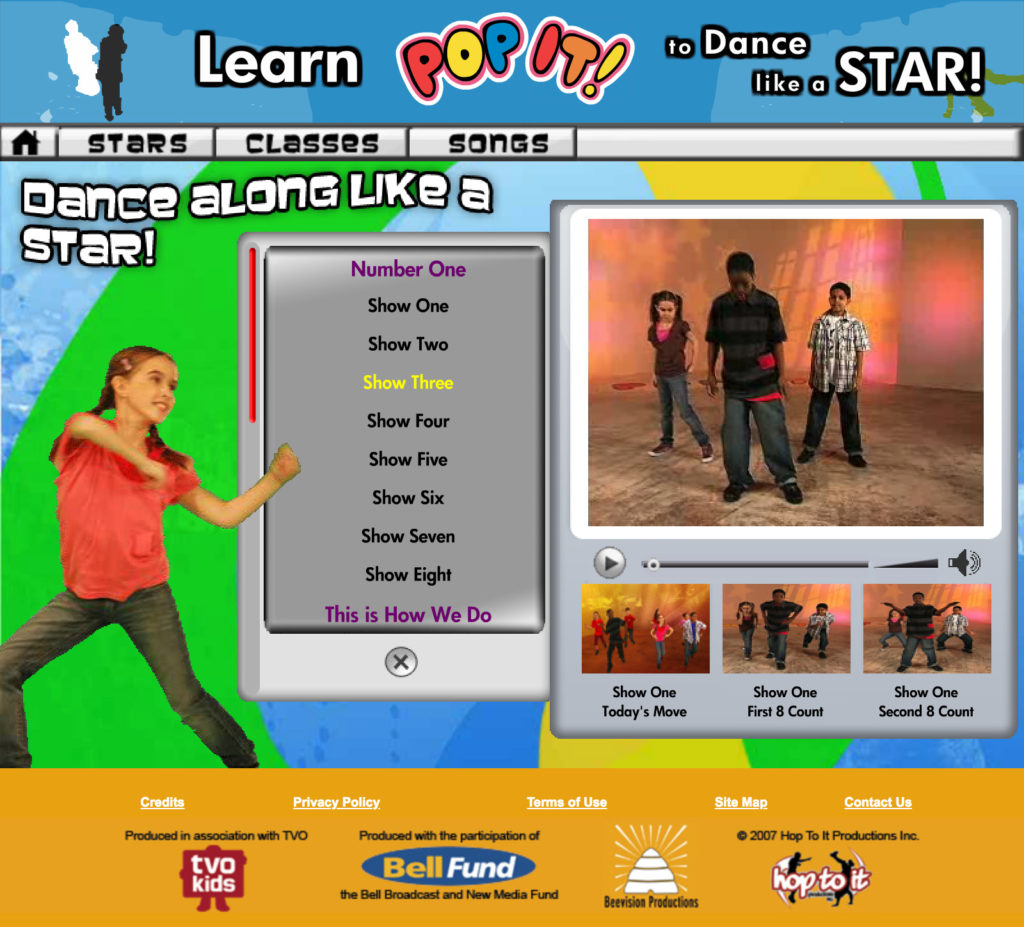 Client: TVO
Produced by Susan Nation and Nina Beveridge.
Directed and Edited by Paul Hart
The Pop It! stars, Briana, Shemar and Lamar teach their dance classes online. The moves are broken down into counts of 8. This is an optimal way to to teach hip hop dance, an 8 count at a time.
"Pop It!" interactive dance-along TV series for kids age 6 to 11 that offers fun, exercise and entertainment. Each show features a catchy original pop song, cool music video clips and our 3 charismatic young hosts teaching routines from the video clips. Now kids can dance like a music video star and get a great workout at the same time!
URL: teach their dance classes online. The moves are broken down into counts of 8 (considered to be the best way to teach hip hop dance, an 8 count at a time." rel="noopener" target="_blank">www.popittv.com
Awards and Nominations:
2009 GEMINI Nomination, Best Cross Platform
2009 ACT Nomination, Best Cross Platform
2009 ACT Nomination, Best Interstitial
2009 LA Youth Talent Awards, Best Live Host – Shemar Charles