Original film reels from the North Carolina State Film Board stored at the North Carolina State Archives.
Wednesday, October 27, 2004
It was quite a drive across the state today. We got into Raleigh in late morning and headed over to the State Library. We spent the day going through the North Carolina Film Board's records and films. The people were so great and have offered to help us with whatever we need. The North Carolina Film Board was such a short-lived and quickly disbanded unit that it has been difficult to find out what really happened. I think the files we went through today will begin to shed some light on what happened here. There was so much material that we just photographed it all. I'll have to spend a lot of time going through it when I get home.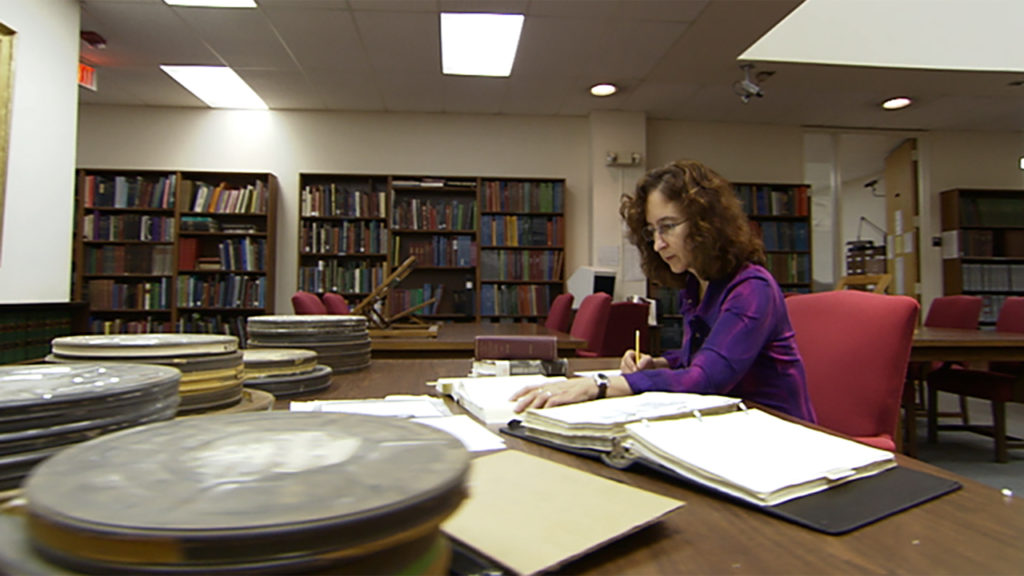 Researching the history of the North Carolina State Film Board.
Thursday, October 28, 2004
We went back to the archives this morning for a while and got some B-roll of Raleigh. We had to get to the airport in the early afternoon to fly back home, so the day was pretty short.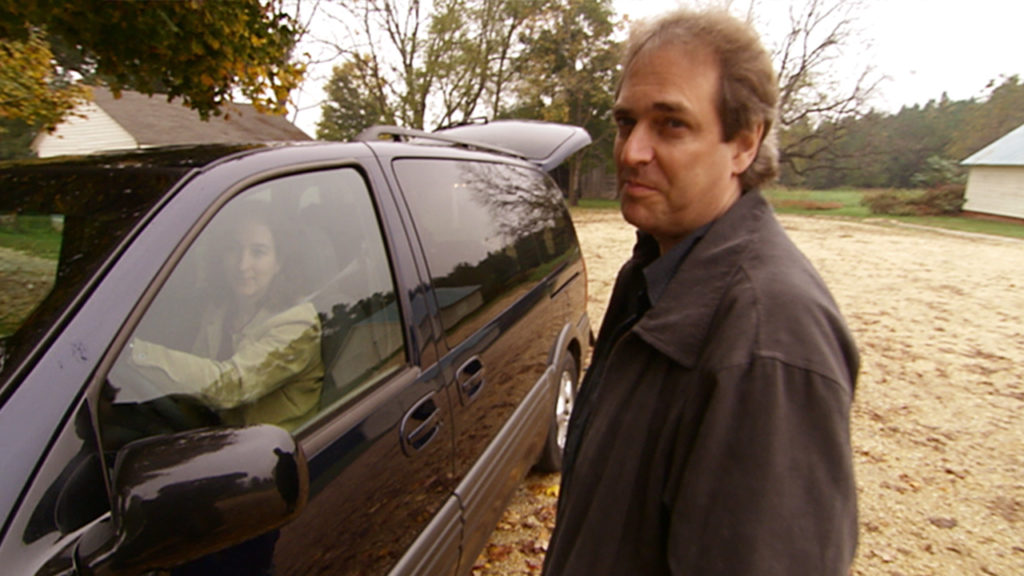 Beevision partner Paul Hart (Location Sound & Editor of the film) gets ready for the drive.